There is a movement called WE NEED DIVERSE BOOKS. It started as a Twitter hashtag, progressed to
Tumblr
, got a crowdsourcing
campaign
going, a
website
and now, it is a full fledged nonprofit created to
address the lack of diverse, non-majority narratives in children's literature. We Need Diverse Books is committed to the ideal that embracing diversity will lead to acceptance, empathy, and ultimately equality.
It is based on the belief that seeing themselves in books helps form a child's identity, including their development of kindness, understanding and acceptance of differences. It lists books that feature gay, questioning, disabled, ethnic, religiously conscious protagonists. There are a host of articles about how the publishing industry has a long way to go in honoring diversity on many levels. When an author from a population that is not of the dominant group wins an award they celebrate it. When an author in a position of privilege makes a bonehead racist comment, they sound off on it and invite others to do the same.
In light of the events in Ferguson, and in so many other cities across America where the lives of children of color are seen as less worthy than the majority, this movement is needed more than ever. How can books be so important you ask? Let me try to express what books have done for me and see if I can do it justice.
As I've mentioned elsewhere on this blog, I didn't see myself in the books I read growing up. It wasn't until my twenties that I read about a Latina living in two cultures. As a child I read realistic fiction featuring small towns and safe neighborhoods. To me, those stories held as much magic as Hogwarts. They were so different from everything I knew, everything I was. Looking back, I find that to be sad and unfair. What if I had read about a girl from the hood who made it out with her love of culture in tact? How would that have helped form my sense of self, sense of worth? Where were the picture books that celebrated the brown women who made history long before JLo? If I'd seen women who looked like me, doing things I thought were impossible, would my choices have been different?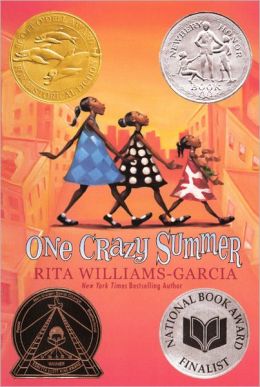 How could my world not have expanded if I saw that people who looked like me, sounded like me, came from the place I came from could also be heroes and change the world? Books can do that for kids. Even before television, video games and movies, words on a page can seep into a child's psyche because they have power. That nonsense about how sticks and stones can break bones but words can't hurt is BS. Words hurt far longer than any bruise or cut. They imbed themselves deep within us and rear themselves in ways we can't control, forming parts of us that we sometimes love, often loathe. We internalize what we're told about ourselves. The same is true for what we don't see.
When we see super-heroes that are tall, blonde, pale, able-bodied, cisgendered, and male, we begin to believe that those are the only people who can be good. They become the people we think should save us. It formulates our reality that since we are different from that, we are less. It becomes how we project ourselves into the world.
But it's not only about how our kids see, or don't see themselves. The majority of children's books are purchased and read by adults. That means that the people who make decisions about our future also don't see kids who look like me doing positive things. Adults are swayed and pulled by images and words, too. Diversity in books becomes a teacher for the teacher, an example to those who are expected to be examples. They open the adult reader to seeing diverse children in a different light. Those depictions begin to influence how they treat those children, how they see them in the larger scheme of things. Those characters that bring their own children joy, become reflections of real children they come across in their daily lives, those for whom they make decisions. And that has power.
Beloved tales and characters have a way of making adults nostalgic. It takes them to a place of security and simpler times. Can you imagine if the nostalgia was on behalf of a beloved hero who happened to be a little black boy? Would that same adult be so quick to develop fear of black males? Would that same adult be so willing to put laws and governance into place to incarcerate people for whom they had seen similarities and compatible qualities?
Do
I believe that children's books are the solution to all the injustices in the world? No. But, I believe they play just as vital a role in shaping ideas of self, of worth, and of possibility. They should be part of the conversation and the solution. We need to value them for the power they hold over their readers. We have a lot of work to do to give them their proper place at the table but there are ways we can start to use them as tools for healing and teaching.
Here are some ways to do that:
Request diverse books from your local library and your children's school library.

When deciding on a book to purchase for a young reader, look for those that feature a story about a non-majority character.

If a diverse author is visiting your city, go listen to that author speak, buy their books, tell others about them.

Ask your schools to stock diverse books in your children's classroom.

Nominate books that feature alternative storylines for awards, reviews and recognition.

Planning an event? Arrange for a diverse author to be the keynote speaker.

Follow #weneeddiversebooks

Encourage little ones to write their stories.

Donate a book that features diverse characters to your local school, hospital, library or church.